Influencing safety, search and rescue, and environment standards
Australia has a strong interest in ensuring all ships that visit our ports and transit our waters are seaworthy, have competent crews and can safely navigate through our sensitive marine areas.
We are actively influencing international ship safety, search and rescue protocols and marine environment standards while encouraging effective implementation to complete our own compliance regime applied to ships arriving in Australian ports.
We also have an extensive program of bilateral and regional contact to ensure that the risk of maritime incidents in our own and neighbouring waters is minimised.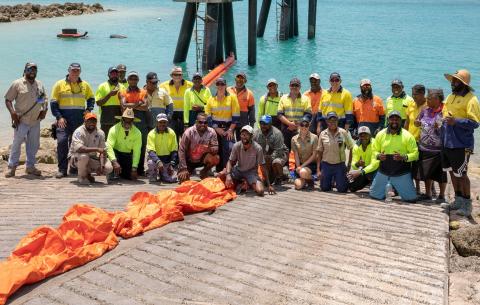 Within Australia we are building capacity in the maritime industry by supporting skills-based initiatives for maritime workers and promote greater participation and diversity across industries.